Cash On Delivery Available
FREE Shipping
Reasons to choose Alian for OEM/ODM

Original Designs

Quality Tested Components

Own Manufacturing Facility

Professional Service

Inhouse R&D Team

Free Samples*
Customized PCBA Design & Development
Don't Hesitate to Contact Us
Give Us a Call Today

+91 73833 84477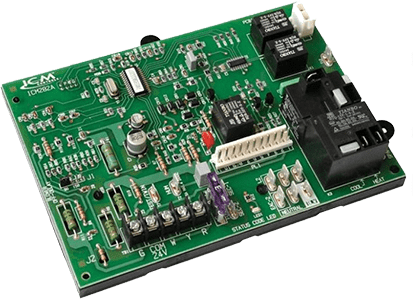 We Also Fulfill Your Custom Requirements
Don't Hesitate to Contact Us
Give Us a Call Today

+91 73833 84477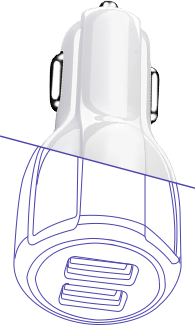 Glimpses of Our Factory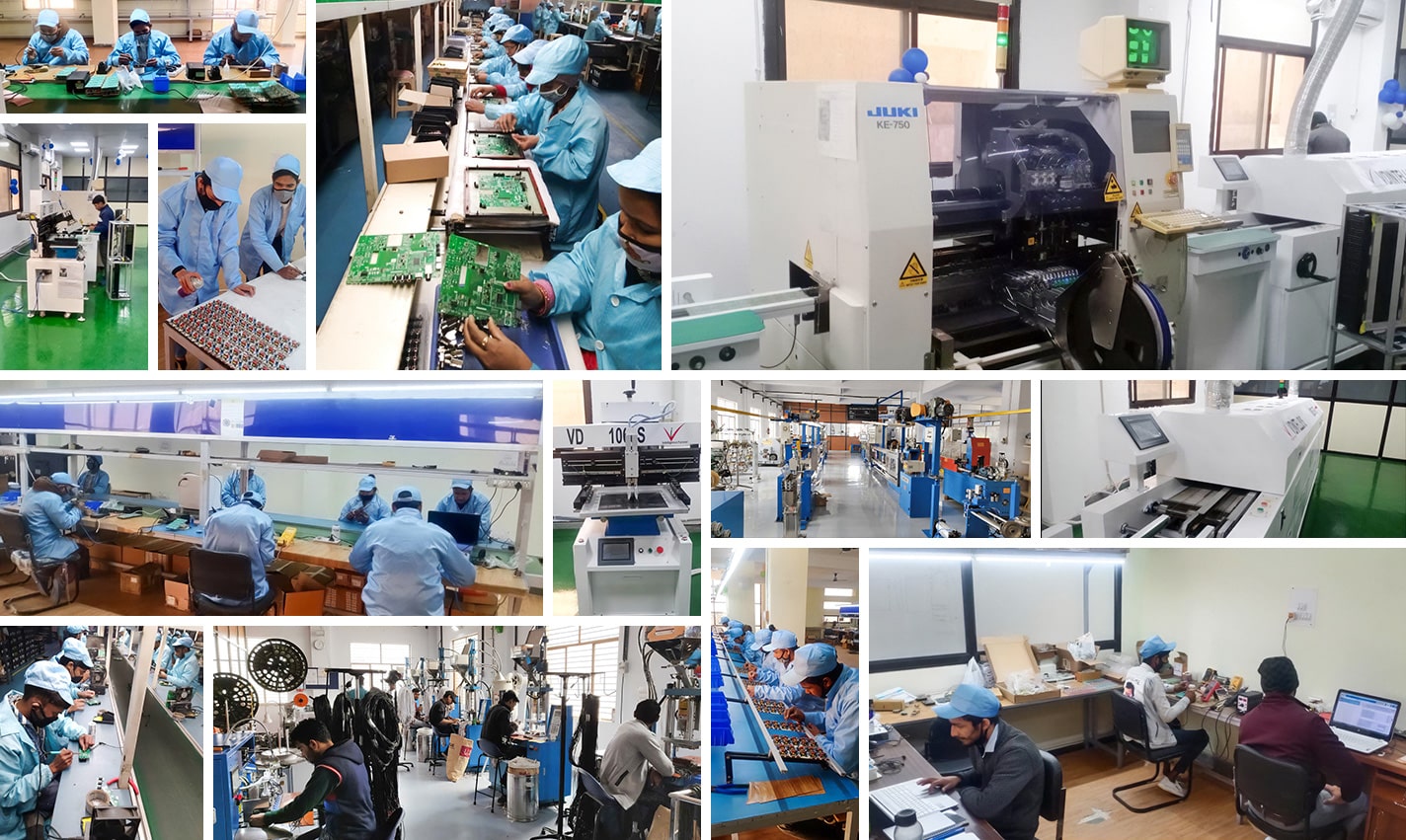 Frequently Asked Questions
This entirely depends on the handshaking between the charger cable and mobile handset being charged. If the handset is properly responsing to the charger and current being withdrawan is
optimum as per the battery level, then a good quality charger can just assure the phone being charged properly. Also the increse in percentage also depends whether the phone is being used or not being used. Using a phone means the battert also keeps on getting discharged.
No, This a myth. There are various protocols in the market for fast charging like Qualcomm Quick Charge 2.0, Qualcomm 3.0, Vocc, Dash & Wrap Chargeing.
All these protocols run on a handshaking mechanism between the charger cable ans the handset, If the chipset in the charger responds to the battery managment system (BMS) of the device, It trrigers a single send enables the charger to switch to 9V/12V instead of 5V enabling Quick/Rapid & Fast Charging.

Online Payment
Sed ut perspiciatis unde omnis iste

Free Shipping
Sed ut perspiciatis unde omnis iste

Online Support
Sed ut perspiciatis unde omnis iste
(+93) Afghanistan
(+355) Albania
(+213) Algeria
(+1) American Samoa
(+376) Andorra
(+244) Angola
(+1) Anguilla
(+1) Antigua
(+54) Argentina
(+374) Armenia
(+297) Aruba
(+61) Australia
(+43) Austria
(+994) Azerbaijan
(+973) Bahrain
(+880) Bangladesh
(+1) Barbados
(+375) Belarus
(+32) Belgium
(+501) Belize
(+229) Benin
(+1) Bermuda
(+975) Bhutan
(+591) Bolivia
(+599) Bonaire, Sint Eustatius and Saba
(+387) Bosnia and Herzegovina
(+267) Botswana
(+55) Brazil
(+246) British Indian Ocean Territory
(+1) British Virgin Islands
(+673) Brunei
(+359) Bulgaria
(+226) Burkina Faso
(+257) Burundi
(+855) Cambodia
(+237) Cameroon
(+1) Canada
(+238) Cape Verde
(+1) Cayman Islands
(+236) Central African Republic
(+235) Chad
(+56) Chile
(+86) China
(+57) Colombia
(+269) Comoros
(+682) Cook Islands
(+225) Côte d'Ivoire
(+506) Costa Rica
(+385) Croatia
(+53) Cuba
(+599) Curaçao
(+357) Cyprus
(+420) Czech Republic
(+243) Democratic Republic of the Congo
(+45) Denmark
(+253) Djibouti
(+1) Dominica
(+1) Dominican Republic
(+593) Ecuador
(+20) Egypt
(+503) El Salvador
(+240) Equatorial Guinea
(+291) Eritrea
(+372) Estonia
(+251) Ethiopia
(+500) Falkland Islands
(+298) Faroe Islands
(+691) Federated States of Micronesia
(+679) Fiji
(+358) Finland
(+33) France
(+594) French Guiana
(+689) French Polynesia
(+241) Gabon
(+995) Georgia
(+49) Germany
(+233) Ghana
(+350) Gibraltar
(+30) Greece
(+299) Greenland
(+1) Grenada
(+590) Guadeloupe
(+1) Guam
(+502) Guatemala
(+44) Guernsey
(+224) Guinea
(+245) Guinea-Bissau
(+592) Guyana
(+509) Haiti
(+504) Honduras
(+852) Hong Kong
(+36) Hungary
(+354) Iceland
(+91) India
(+62) Indonesia
(+98) Iran
(+964) Iraq
(+353) Ireland
(+44) Isle Of Man
(+972) Israel
(+39) Italy
(+1) Jamaica
(+81) Japan
(+44) Jersey
(+962) Jordan
(+7) Kazakhstan
(+254) Kenya
(+686) Kiribati
(+965) Kuwait
(+996) Kyrgyzstan
(+856) Laos
(+371) Latvia
(+961) Lebanon
(+266) Lesotho
(+231) Liberia
(+218) Libya
(+423) Liechtenstein
(+370) Lithuania
(+352) Luxembourg
(+853) Macau
(+389) Macedonia
(+261) Madagascar
(+265) Malawi
(+60) Malaysia
(+960) Maldives
(+223) Mali
(+356) Malta
(+692) Marshall Islands
(+596) Martinique
(+222) Mauritania
(+230) Mauritius
(+262) Mayotte
(+52) Mexico
(+373) Moldova
(+377) Monaco
(+976) Mongolia
(+382) Montenegro
(+1) Montserrat
(+212) Morocco
(+258) Mozambique
(+95) Myanmar
(+264) Namibia
(+674) Nauru
(+977) Nepal
(+31) Netherlands
(+687) New Caledonia
(+64) New Zealand
(+505) Nicaragua
(+227) Niger
(+234) Nigeria
(+683) Niue
(+672) Norfolk Island
(+850) North Korea
(+1) Northern Mariana Islands
(+47) Norway
(+968) Oman
(+92) Pakistan
(+680) Palau
(+970) Palestine
(+507) Panama
(+675) Papua New Guinea
(+595) Paraguay
(+51) Peru
(+63) Philippines
(+48) Poland
(+351) Portugal
(+1) Puerto Rico
(+974) Qatar
(+242) Republic of the Congo
(+40) Romania
(+262) Runion
(+7) Russia
(+250) Rwanda
(+290) Saint Helena
(+1) Saint Kitts and Nevis
(+508) Saint Pierre and Miquelon
(+1) Saint Vincent and the Grenadines
(+685) Samoa
(+378) San Marino
(+239) Sao Tome and Principe
(+966) Saudi Arabia
(+221) Senegal
(+381) Serbia
(+248) Seychelles
(+232) Sierra Leone
(+65) Singapore
(+1) Sint Maarten
(+421) Slovakia
(+386) Slovenia
(+677) Solomon Islands
(+252) Somalia
(+27) South Africa
(+82) South Korea
(+211) South Sudan
(+34) Spain
(+94) Sri Lanka
(+1) St. Lucia
(+249) Sudan
(+597) Suriname
(+268) Swaziland
(+46) Sweden
(+41) Switzerland
(+963) Syria
(+886) Taiwan
(+992) Tajikistan
(+255) Tanzania
(+66) Thailand
(+1) The Bahamas
(+220) The Gambia
(+670) Timor-Leste
(+228) Togo
(+690) Tokelau
(+676) Tonga
(+1) Trinidad and Tobago
(+216) Tunisia
(+90) Turkey
(+993) Turkmenistan
(+1) Turks and Caicos Islands
(+688) Tuvalu
(+1) U.S. Virgin Islands
(+256) Uganda
(+380) Ukraine
(+971) United Arab Emirates
(+44) United Kingdom
(+1) United States
(+598) Uruguay
(+998) Uzbekistan
(+678) Vanuatu
(+58) Venezuela
(+84) Vietnam
(+681) Wallis and Futuna
(+212) Western Sahara
(+967) Yemen
(+260) Zambia
(+263) Zimbabwe